We run custom campaigns for artists we believe in.
The goal is always to build meaningful connections around good music. Toward that end, we do stuff like:
Consulting
Brand development
Spotify promotion 
Social advertising
Press campaigns
Playlist pitching
Website optimization
Email marketing
Extreme ironing
Kidding about that last one, but all the rest were real

We'll start by clarifying what your goals are, then we'll put together strategies and tactics that we think will be most helpful in helping you reach them.
The point is always to offer the collection of services that makes the most sense for you / makes the most progress toward a meaningful fanbase. 
Here's how we price stuff.
We quote our engagements using one of two basic models:
Hourly Rate: $100
As you can probably guess, we use this rate for time-based projects (consulting, branding, etc.).
Project Rate: $500 and up
As you can probably guess, we use this rate for results-based projects (press campaigns, website optimization, etc.)
Here are some results we've gotten.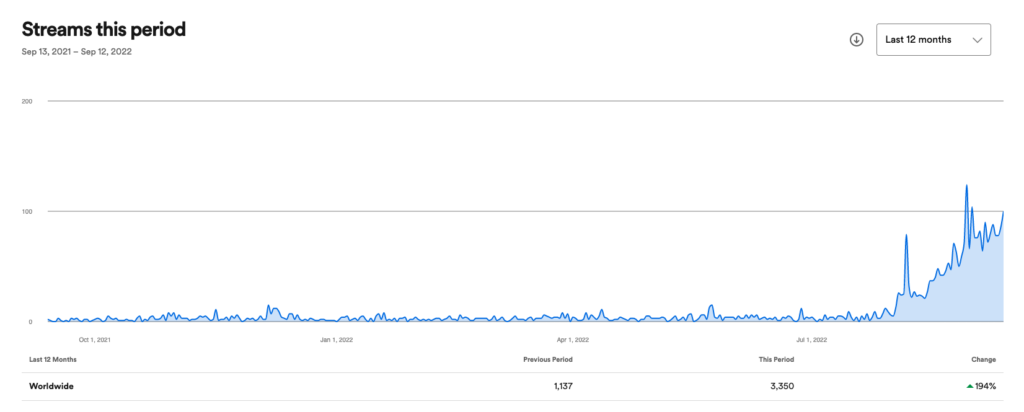 "I want to thank you for your transparency and communication through the whole process of the campaign. It was very exciting to see the feature posted onto blogs and have the song added to Spotify playlists... I appreciate the interpersonal quality that you and your team put into the PR process and would definitely work with you all again."
John Bickel
Groove Rock / Singer-Songwriter
"It was exciting to see my song on playlists, and to read blog posts about my song! I loved seeing a clear spreadsheet of the exact playlists my song was being pitched to... It was my first song ever released, so it was nice to have the help from Jon who knew what he was doing with this whole music world navigation. It has overall been an exciting experience, and I'll be using TSM for my future releases."
Lonely Choir
Indie Pop / Singer-Songwriter
"Quick to respond and gives detailed updates about the campaign every week. He is friendly and very reliable. He gets it done... Jon is great at what he does and whatever you sign up for… it is well worth the money."
Jess Meilman
Indie Pop / R&B
"I am happy with the relationship experience with Jon. He has helped me to understand, to decide and the results are as promised."
Tino del Pozo
Rock / Singer-Songwriter
"Communication, organization, scope, transparency, advice and expertise... I'm very pleased with the experience. Jon, you are awesome."
Mama Said
New Classic Rock
"I loved that Jon kept us in the loop at every turn. He was available when I had a question. He was interested in the music and in me as an artist. He was genuine and I felt I could trust him. I also loved the feedback on our music, both good and bad."
Kim Donnette
Rock Band
"The industry is saturated and it is difficult to be heard through all the noise. Jon wrote an exceptional EPK that captured the attention of those in the industry and made them curious about the story behind Letters from the 99."
PKAY
Pop / Singer-Songwriter
"Overall, I'm very happy with my experience. Jon is a pro. He was friendly, professional, communicative and delivered on what we agreed on for our campaign."
Chris Comhaill
Singer-Songwriter
Terrific article and press release. Jon is a fantastic writer and demonstrated the type of modern fluidity, word flow, and tone that really pulls the reader in and truly stands out in a highly saturated digital space... I feel good about the experience and would keep Two Story Media atop our prospects list for such services.
Twin City
Mainstream Pop
"Jon is an informed, honest and collaborative partner. He helped me set up my first Meta campaign, as well as giving me advice on what to prioritise as an independent artist. I came away with knowledge and new skills for the future. Hugely grateful!"
FAYYE
Singer-Songwriter
"Jon is the best. Don't be stupid."
Old Friends, New Friends
Indie Folk / Singer-Songwriter
"We could not be happier with our experience. Thanks to Jon and Two Story Media, we are building our fan base in all the right ways. We are grateful for the collaboration and we look forward to ongoing work with them in the future."
Goodwin
Indie Folk / Rock